The District Information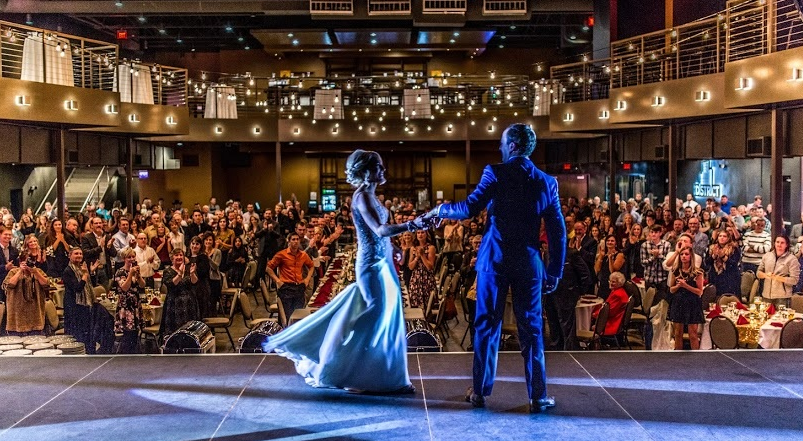 The District is an impressive concert venue with a VIP upper-level seating area and a spacious general admission concert floor that attracts fans from Sioux Falls, nearby cities, and across the country. As great as the venue is though, you can't talk about it without talking about the city that it calls home.
Sioux Falls is South Dakota's most populous city according to the census' and ranks in the top 150 of most populous US cities overall. The city is the county seat of Minnehaha County and extends into Lincoln County along the Minnesota state line. The cities population has been estimated as being over 180,000 which, as part of the metropolitan population of 265,653 accounts for nearly 30% of South Dakota's total population.
Unlike many other cities with similarly large populations, Sioux Falls developed a major shopping and dining industry rather than a tourism one. This phenomenon is caused by Sioux Falls' distance from large nearby cities, which caused dining and shopping industries to stay home rather than draw shoppers out from the city. The cities Empire Mall has over 180 stores and is one of the primary retail zones in the southwest city section and contains many large national chain restaurants and retail stores.
The city has attracted several major corporations and businesses, because of its lack of a Corporate Income Tax, that gives the city a professional feel and identity that you won't find in many other parts of the country. The city also has a rich health center emphasis with four major hospitals to its names that include Sanford Health and Avera Health that are the largest and second-largest employers in the city.
As anyone who works in a professional capacity can tell you, all business and no recreation can lead to frustration and a fast move to a new home. That's why Sioux Falls is also home to incredible venues like The District that entertains and delights tourists, city visitors, and residents with equal skill and grace. What began as a business center in the heart of South Dakota, became a rich environment for creative performance arts.
See the below pages for further information on the The District:
The District Parking:
Find out more about parking at the The District and driving information.
Ticket Policies:
Read about the ticket guarantees and authenticity policies when purchasing tickets via this website.
The District Seating Chart:
View the The District seating chart and the various seating options.